On March 1, Chris Hogan of Off the Cuff will be hosting a get together sponsored by One Medical. We have graciously been invited to join our entrepreneurial brothers for an evening of style in DC.
You've heard us talk about Hugh & Crye and you've seen us wearing our Proper Suit. Everyone who attends will be entitled to a gratis one year membership for medical/spa services valued at $300. RSVP to join the party HERE. We look forward to seeing you there.
An Evening of Cocktails and Classic Style
An OTC Live event, brought to you by Off the Cuff and One Medical
Join Off the Cuff and One Medical for a relaxed, elegant evening of great style.
Meet the people behind some of the outstanding brands you've read about on Off the Cuff, enjoy classic cocktails, learn more about DC's newest innovative doctor's office, and receive a complimentary first-year membership to One Medical.
Over drinks and hors devours, chat with the founders of custom tailor Proper Suit and DC-based shirt maker Hugh & Crye. Learn about refining your own personal style with Grant Harris of Image Granted and meet the man behind luxury leather goods brand Lotuff Leather.

Handmade leather goods crafted in New England. Lotuff Leather is a collaboration of exceptional American craftsmen who make fine quality leather goods the way they should be made.
The love and passion that go into our handmade bags are tangible: you can see, smell, and touch the difference. Our vision is to create items of lasting value and the work which goes into every heirloom we make is a reflection of our personal character.
We are proud to put our name and unique product number on every good.

Proper Suit is the bespoke suit solution for the world's elite by providing tier1 manufacturing and quality, consistent bespoke fit, jet-setter point-click-wear convenience, and no-fluff pricing.Who wears Proper Suit? People who know quality and demand convenience. Professionally speaking, our members consist of creative types, lawyers, doctors, financiers, Capitol Hill professionals, and the everyday Renaissance man. If you wear a suit or blazer as a uniform we are definitely for you.
Our many innovations in the bespoke process help to 'keep the money in the suit.' We source all materials directly and we are the manufacturer. Even though we are a profitable worldwide enterprise, we take the upmost pride in not being wasteful. New members come mostly from word-of-mouth and your suit will never subsidize traditional expensive retail models.

From our home base in Washington, DC, Hugh & Crye makes shirts that fit. It's quite simple. We're challenging traditional tailoring and ill-fitting men's shirts, one guy at a time. Our innovative approach to fitting men's shirts guarantees the perfect fit for your individual body type, without exception (and without the expense of a tailor.
Hugh & Crye is a play on the term hue and cry. In medieval England, civilians who were witness to a crime were bound by common law to exercise hue and cry, a clamor of protest, to apprehend the criminal and bring him to justice. The term can also be understood as 'seeing something wrong in the world, and doing something about it'.
Our mandate, then, is a call to action against ill-fitting ready made shirts, over priced custom tailored shirts, and unsustainable clothing and manufacturing practices with adverse environmental and social impact.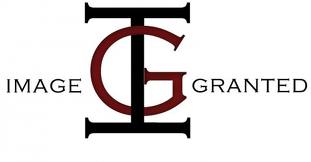 At Image Granted we dress men for the life they want!Image Grantedis a Washington, DC based Image Consulting Company dedicated to solving the complex image, style & fashion issues of today's professional man. We provide private & corporate wardrobe consultations, closet organization, personal shopping & other value-based services for men in need of practical & affordable style advice.
We have been featured in several international publications such as The Wall Street Journal, TIME Magazine, Black Enterprise Magazine, The Chicago Tribune, and CNN. We are also regular contributors to several men's lifestyle resources.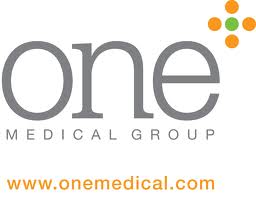 OTC is excited to partner with One Medical on this OTC Live event, and welcome them to DC at their two locations. Demanding quality and attention to detail is important when it comes personal style, and it's even more important when it comes to your health care.
About One Medical
The doctor's office. Reinvented.
One Medical is a boutique member-supported doctor's office. With same-day, on time appointments; access to a team of primary care doctors; and referrals to the best specialists, One Medical is the bespoke healthcare expereince you have been looking for.
Direct email access to your provider, online appointment booking, and perscription renewals means you can focus on your priorities, confident that your One Medical office is focused on you. We are not your typical doctor's office.
Off The Cuff and One Medical invite you to discover the next generation of healthcare.